Abutilon Megapotamicum Seeds (Chinese Lantern, Flowering Maple Seeds)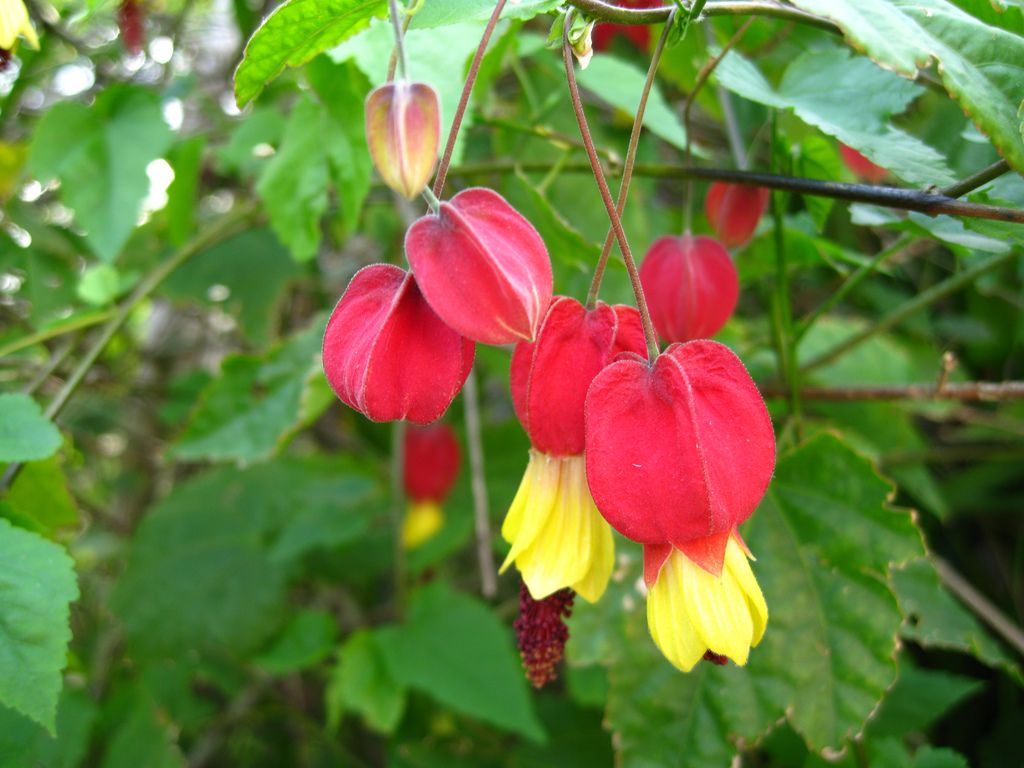 Details
Abutilon megapotanicum, commonly called Chinese Lantern, is from Brazil. It measures up to 1.5 meters high and 80 cm wide. This beautiful plant lives in humid tropical regions. It is an excellent and unique interior plant. The abutilon megapotanicum bears magnificent flowers. As its common name says, these flowers look like lanterns. Each flower is red, yellow and brown. The plant will flower between May and October or year long if it lives indoors. Its leaves are dark green and are persistent in tropical regions. Hardiness zone 8 (-10§C/15§F) in winter. It won't flower if its temperature is below 20§C. Keep the plant indoors for winter. It fears temperatures below 0§C. Abutilon megapotanicum can grow in almost any soil, as long as it is rich. When growing outside, keep the plant under the sun but away from wind. The plant needs a lot of light if kept inside.
More Information
More Information

| | |
| --- | --- |
| Common name | Chinese Lantern |
| Species | Abutilon megapotamicum |
| Germination | You can plant the seeds in any good garden soil that is rich in organic matter and use fertilizer once a week during its growth. The soil needs to be kept moist. Place your plant under a good source of light. Stop watering and fertilizing once the plant has lost its leaves. Germination will take from 1 to 4 weeks, in ideal conditions. It could be more, don?t get discouraged. |
| Price View | Price Range |
GERMINATION
Click on More information tab to get germination instructions (may be not available yet).
100% PAYMENT SECURE
We ensure secure payment