Prunus Subhirtella Pendula Seeds (Weeping Higan Cherry Seeds)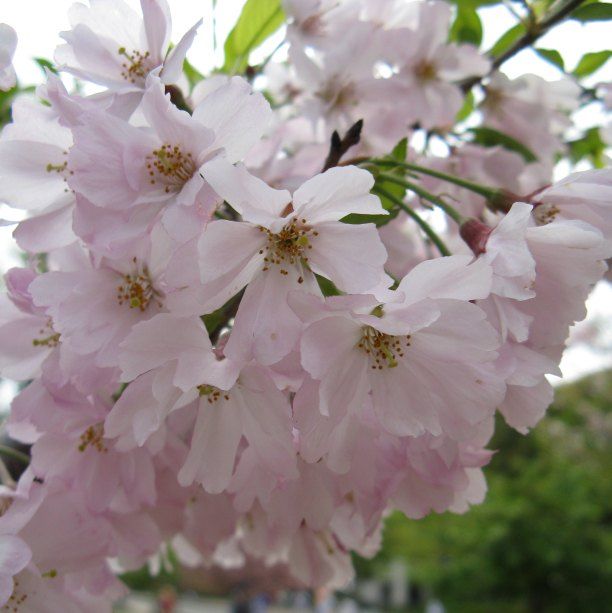 Details
Prunus subhirtella pendula, the Weeping Higan Cherry grows 20 to 30 feet tall and spreads 15 to 25 feet in a graceful weeping habit. It is native of Japan. This Prunus should make nice bonsai. There is nothing quite like the Weeping Higan Cherry in full bloom in the Spring. The light pink, almost white, one-inch-diameter flowers cover the branches before the leaves emerge, giving the appearance that fresh snow has fallen on the tree. The leaves are alternate, simple with serrate margins, oblong to ovate and less than 2 inches. Leaves stay glossy green throughout the Summer. The Fall color is a mixture of green and yellow. It is a specimen tree with single trunk. This deciduous tree has branches that are strongly weeping in form. The bronzy-brown bark is smooth and attractive. Hardiness zones 5-8, (-26øC/-15øF, -10øC/15øF) in Winter. This spreading deciduous tree is one of the hardiest, most heat and cold tolerant of the flowering Cherries. The tree grows in almost any soil and transplants easily when young. Prunus subhirtella pendula prefers moist, well-drained soils of average fertility, but is adaptable to poor soils, compacted soils and dry soils. It has a fairly rapid growth rate and prefers an open, sunny location sheltered from wind.
More Information
More Information

| | |
| --- | --- |
| Common name | Weeping Higan Cherry |
| Species | Prunus subhirtella |
| Germination | First, scarify the seeds. For faster germination, soak the seeds in slightly hot water for 24-48 hours, followed by 2-3 months cold stratification before sowing in your soil. Sow at 1 inch deep in moist soil. Lights aid germination. The seeds can be rather slow, sometimes taking 18 months to germinate. Prick out the seedlings into individual pots when they are large enough to handle. |
| Scarification / Stratification | Seed coats may be so hard that they are impermeable to water. They need to be scratched or broken using a knife or sandpaper, in order to germinate. Chip the seeds with a sharp knife or make a few swipes with a sharp edged file or use sandpaper to allow moisture being more readily absorbed. |
| Price View | Price Range |
GERMINATION
Click on More information tab to get germination instructions (may be not available yet).
100% PAYMENT SECURE
We ensure secure payment