Helianthus Giganteus Seeds (Giant Sunflower Seeds)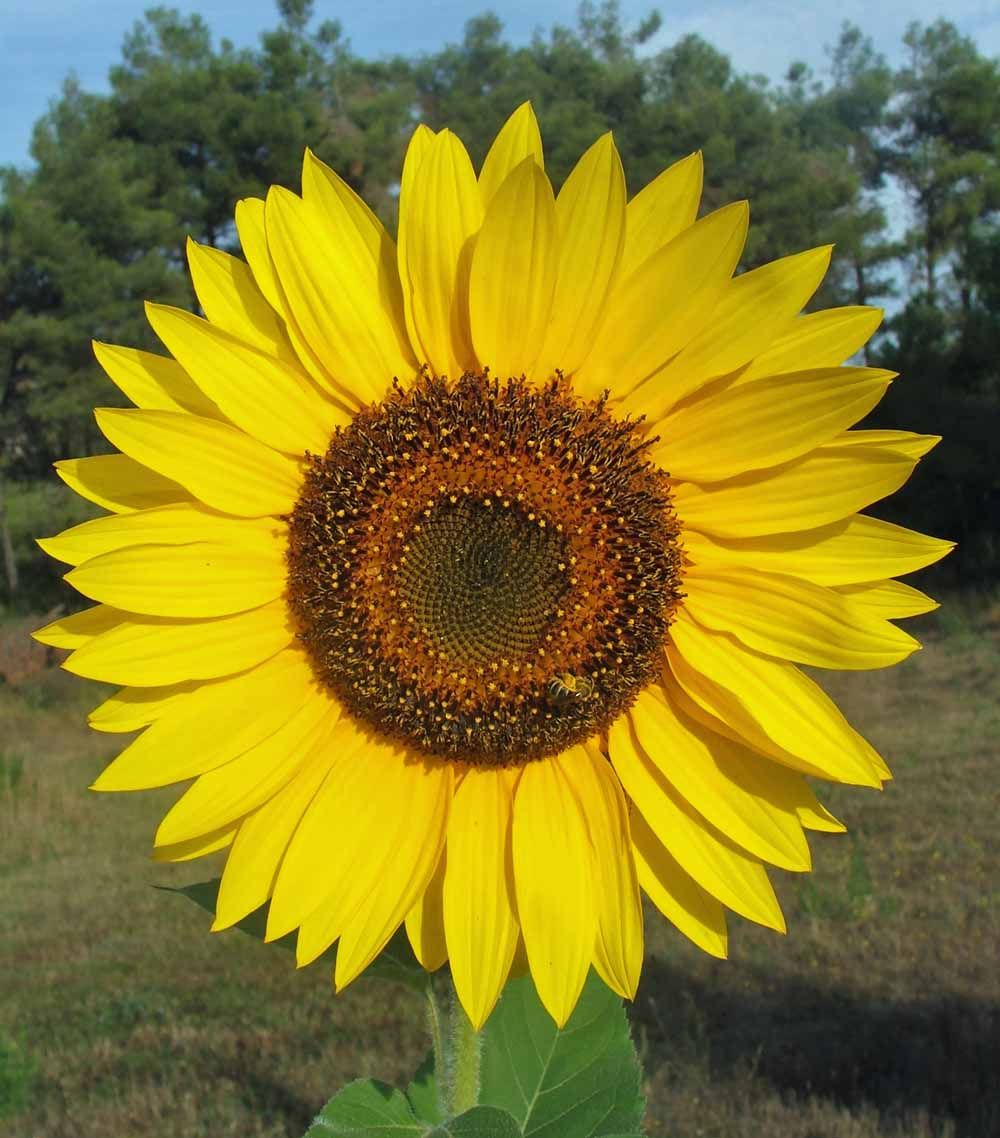 Details
Helianthus Giganteus or Giant Sunflower is a perennial to Zone 3 but is commonly grown as an annual. If you are looking for the biggest and tallest sunflower, you've found it! Reaching up to 16 feet, these huge blooms make perfect competitive flowers. The gigantic blooms are supported on sturdy stocks with large leaves. This specie sports giant flowers with light yellow to gold showy ray florets. They have large, coarse, hairy, and somewhat sticky leaves. The golden yellow flowers with brown smaller flowers make up the center. These towering sunflowers measured in at 12-14 feet tall. The seed head measures up to 15in across or more and is packed with many sunflower seeds. The plants bloom from July to September. These plants are bold, beautiful and easy to grow. This sunflower is used commercially for cooking oil and margarine, and even car oil. In its original home it was originally use for oil, flour and as a dye bye the Native American Indians. Hardiness zones : 3-9(-37c/-35f, -5c/25f). Helianthus Giganteus prefers a sunny place in a well-drained soil, and they are very tolerant of drought and poor soils. If the plants are planted in partial shade, staking may be necessary to support the plants, or the plants can be pinched at planting to promote branching.
More Information
More Information
Common name
Giant Sunflower
Species
Helianthus giganteus
Germination
Sow the seeds outside from March to May. You can also sow indoors at a temperature around 68-86ø (will germinate over a wide temperature range). Sow those 2-3 weeks before planting out. Sow at a depth of 4 times the size of the seed, and expect germination in 5-10 days. Transplant seedlings when there have, at least, two sets of true leaves. Grow on at 70-75øduring the day and 65-68ø at night. Once they get bigger, plant them out at 2-4 feet apart, in full sun and in a light soil. The seeds can be sown outdoors after last frost, but remember: they are a favorite food of birds and rodents and may be eaten by them! Germination can take longer. Be patient!

Notes: What is usually called the flower is actually a head (formally composite flower) of numerous flowers (florets) crowded together. The outer flowers are the ray florets and can be yellow, maroon, orange, or other colors, and are sterile. The florets inside the circular head are called disc florets. The disc florets mature into what are traditionally called "sunflower seeds", but are actually the fruit (an achene) of the plant. The true seeds are encased in an inedible husk.

Sunflowers in the bud stage exhibit heliotropism. At sunrise, the faces of most sunflowers are turned towards the east. Over the course of the day, they move to track the sun from east to west, while at night they return to an eastward orientation. This motion is performed by motor cells in the pulvinus, a flexible segment of the stem just below the bud. As the bud stage ends, the stem stiffens and the blooming stage is reached. Now the stem is frozen, typically in an eastward orientation. The stem and leaves lose their green color. The wild sunflower typically does not turn toward the sun; its flowering heads may face many directions when mature. However, the leaves typically exhibit some heliotropism.
Price View
Price Range
GERMINATION
Click on More information tab to get germination instructions (may be not available yet).
100% PAYMENT SECURE
We ensure secure payment