Codariocalyx Motorius Seeds (Telegraph Plant Seeds, Semaphore Plant Seeds, Desmodium Motorius Seeds, Desmodium Gyrans Seeds)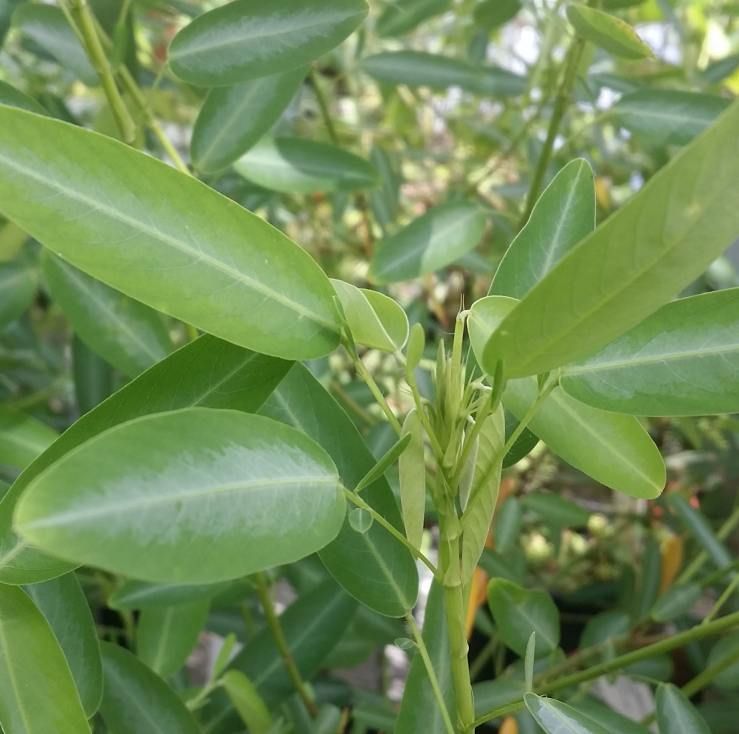 Details
Codariocalyx motorius, Desmodium gyrans, the Telegraph Plant or Semaphore Plant, is a tropical Asian shrub. It is a small and delicate plant, also recognized as a curiosity plant for its ability to move its leaves; something only a very few plants can do. The foliage is very simple. A single stem rises from the soil and grows separate delicate smaller stems to bear the leaves. They are oblong and shiny green. The plant has the special ability to rotate slowly the leaflets that accompany each leaf. It will do so under the influence of touch, sunshine, warmth or event small vibrations. The plant also grows small purple flowers. Hardiness zones 10-11 (1øC/35øF, 4øC/40øF) in winter. The Telegraph Plant is not resistant to cold temperatures at all. It is so fragile that frost will kill it instantly. It is best suited for a tropical or tempered climate where it will get the warm conditions it needs. The Telegraph plant prefers a mildly acid to neutral soil. The soil must be consistently moist, without drying out between waterings. The perfect place for this plant is a light shade, since a direct sun is far too strong for its delicate nature.
More Information
More Information

| | |
| --- | --- |
| Common name | Telegraph Plant |
| Species | Codariocalyx motorius |
| Germination | First, you need to let your seeds rest in warm water for a day or two. The next step is to plant at a depth of 3/8 of an inch in a mix of humus, garden soil and a little bit of sand. Place a plate under your pot and give plenty of water to your plant. Leave it under a bright light and give it warm temperatures, above 20øC. Germination of the seeds is usually in 10 days, but it could be more. Don?t get discouraged. |
| Price View | Price Range |
GERMINATION
Click on More information tab to get germination instructions (may be not available yet).
100% PAYMENT SECURE
We ensure secure payment