Iris Hartwegii Seeds (Sierra Iris)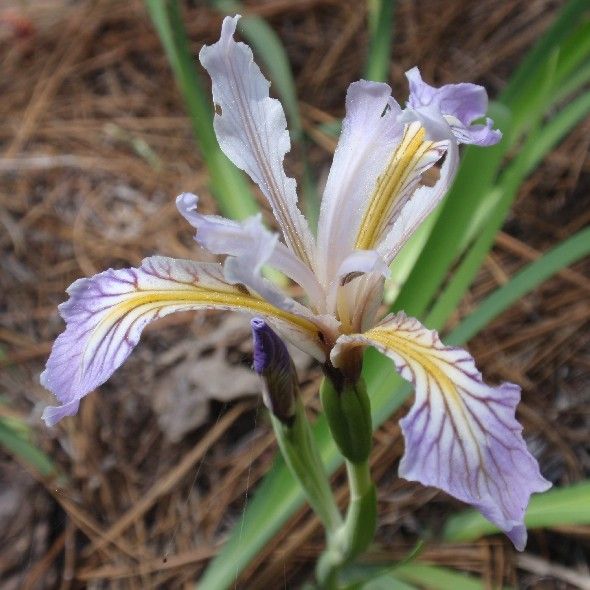 Details
Iris hartwegii, the Sierra Iris, is native to the Sierra Nevada range, from 2000-6000 feet high. This Iris grows up to a foot tall from a creeping rootstock. The flowers are consisting of 3 sepals and 3 petals. The Sierra Iris is a creamy, butter-yellow color with darker yellow along the center of the petals and on the inner portion of the petals. The flower stem in slender, from 6 inches to 1 foot tall and bears 1-2 flowers. It spreads slowly through underground rhizomes forming an attractive green clump of shiny green leaves. This variable species usually has narrow, pale-green, deciduous leaves. Hardiness zones 7-10, (-15øC/5øF, 1øC/35øF) in Winter. Sierra Iris goes deciduous during the Winter. It grows best in higher elevation gardens, where it can go dormant in the colder Winters and grow through cooler Summers. It can be found growing in moist meadow areas. Iris hartwegii tolerates full shade.
More Information
More Information

| | |
| --- | --- |
| Common name | Sierra Iris |
| Species | Iris Hartwegii |
| Germination | First, you can scarify the seeds to try to speed up germination. For faster germination, soak the seeds in slightly hot water for 24-48 hours, followed by 3 months cold stratification before sowing, 1/4 inch deep, in your soil. Keep damp soil, not soaking wet. Keep pot in warm situation 20øC/68øF. Germination usually takes several months. It can be more, depending on their degree of unbroken dormancy, don't give up. |
| Scarification / Stratification | Seed coats may be so hard that they are impermeable to water. They need to be scratched or broken using a knife or sandpaper, in order to germinate. Chip the seeds with a sharp knife or make a few swipes with a sharp edged file or use sandpaper to allow moisture being more readily absorbed. |
| Price View | Price Range |
GERMINATION
Click on More information tab to get germination instructions (may be not available yet).
100% PAYMENT SECURE
We ensure secure payment