Prunus Mume Seeds (Japanese Apricot Seeds)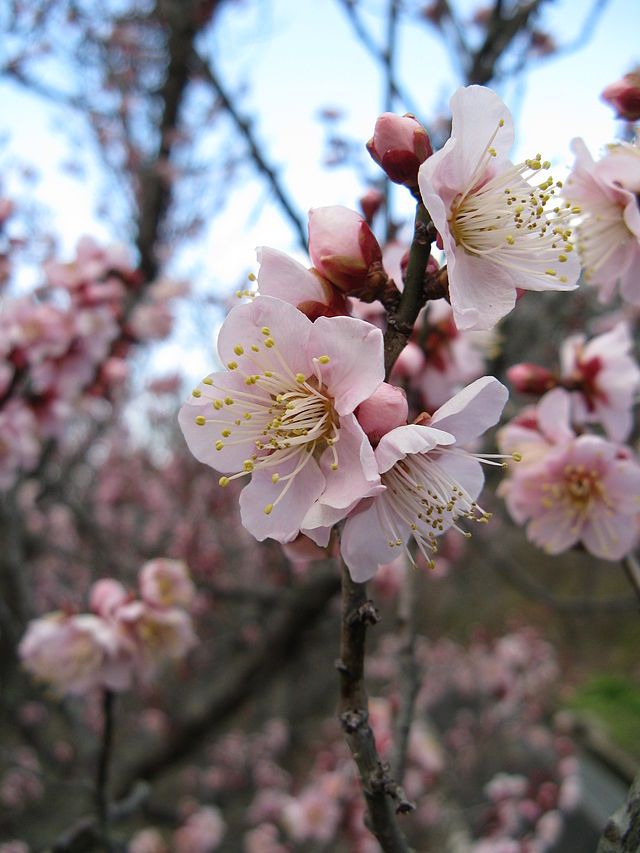 Details
The prunus mume is better known as Japanese apricot and belongs to the Rosaceae family. Native to China where it has been cultivated (as tree, pot plant and bonsai) for over 1,500 years, comes this delightful small tree. It is part of large genus containing some of the most beautiful flowering shrubs for the temperate regions. They make a great bonsai. It is a deciduous tree, that grows fast, up to 9m by 6m. The prunus mume is a rounded, dense, with twiggy growth tree.With green shoots and dark alternate green leaves 2 to 4? long, it produces, as early as February, long before these emerge and at a time one feels the need for some cheer in the garden, a profusion of white, spicy cinnamon scented flowers, each an inch or more across, that can perfume the area around. They are hermaphrodite (have both male and female organs), and will be pollinated by insects. Hardiness zones: 6-9 (-20øC/-5øF, -5øC/25øF) in winter. The Prunus mume will thrives in a well-drained moisture-retentive loamy soil, growing well on limestone. Prefers some lime in the soil but is likely to become chlorotic if too much lime is present. This tree requires a sunny position and a sheltered site. This species is hardy to about -15øC; it succeeds when grown against a sunny wall in or in sheltered woodland. Most members of this genus are shallow-rooted and will produce suckers if the roots are damaged.
More Information
More Information

| | |
| --- | --- |
| Common name | Japanese Apricot |
| Species | Prunus mume |
| Germination | First, scarify the seeds. For faster germination, soak the seeds in slightly hot water for 24-48 hours, followed by 2-3 months cold stratification before sowing in your soil. Sow at 1 inch deep in moist soil. Lights aid germination. The seeds can be rather slow, sometimes taking 18 months to germinate. |
| Scarification / Stratification | Seed coats may be so hard that they are impermeable to water. They need to be scratched or broken using a knife or sandpaper, in order to germinate. Chip the seeds with a sharp knife or make a few swipes with a sharp edged file or use sandpaper to allow moisture being more readily absorbed. |
| Price View | Price Range |
GERMINATION
Click on More information tab to get germination instructions (may be not available yet).
100% PAYMENT SECURE
We ensure secure payment